About Absolute Medi Spa
We are a unique spa that will cater not only to your basic beauty care needs but will also provide both medically and scientifically oriented aesthetic treatments.
Our spa professionals include physicians,nurses and medical aestheticians . Our spa ambiance will nurture your emotional well-being leaving you refreshed, renewed, and re-energized.
Otolaryngologist : D
r

. G. Castillo, FRCSC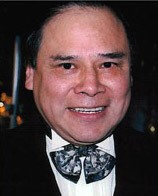 Dr. Castillo believes that cosmetic surgery is a form of art and science combined with a continuous learning process. As an experienced physician and surgeon, Dr Castillo realizes that each patient has unique needs, his mission is to provide to each of his patients the utmost surgical experience while providing the optimum of excellent care. The doctor has dedicated his professional life to mastering cosmetic surgery with compassion, respect and the utmost skill which he provides to his patients. He is a member of the College of Physicians and Surgeons of Ontario and the Ontario Medical Association. He is on the active staff in the Department of Surgery at Scarborough General Hospital. He is also on the courtesy staff at Scarborough Centenary Hospital, Rouge Valley Health System and Ajax Pickering Hospital.
Cosmetic Gynecologist : D
r.

Hadi, M.B, Ch.B., FRCPC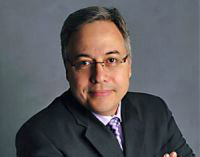 Dr. Abdel Hadi is an Obstetrician and Gynecologist. He has been in practice for more than 15 years now. During these years of attending to women's health needs, he has always looked for ways to improve their physical and mental well being, as well as improve their self image. This was the reason behind his decision to join the Absolute Medi Spa team . Dr. Hadi performs the innovative non-invasive laser treatment for stress urinary incontinence, Vaginal Relaxation Syndrome, and Vaginal Atropy.
Medical Injector: D
r.

Y. Mansour, MD, FRCPC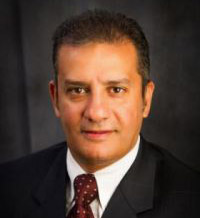 Dr. Mansour is the Medical Injector of Absolute Medi Spa. He is a Pediatrician with special interest in Aesthetic Medicine. He is a Member of the College of Physicians and Surgeons of Ontario and Fellow of Royal College of Physicians of Canada. The impact of the aging process on the facial structure and the body as a whole as he sees it daily in his medical practice inspired him to work with and be trained by Plastic Surgeons and Dermatologists in Canada within the aesthetic field. He performs Botox® and Dysport injection as well as Juvederm®, Restylane®, Perlane and Teosyl Fillers.
Dr. Mansour is a member of:
Canadian Association of Aesthetic Medicine
Canadian Association of Medical Spas & Aesthetic Surgeons
American Society For Laser Medicine & Surgery
American Academy of Aesthetic Medicine
American College of Aesthetic and Cosmetic Physicians
American Society of Aesthetic/Cosmetic Physicians
International Association For Physicians In Aesthetic Medicine